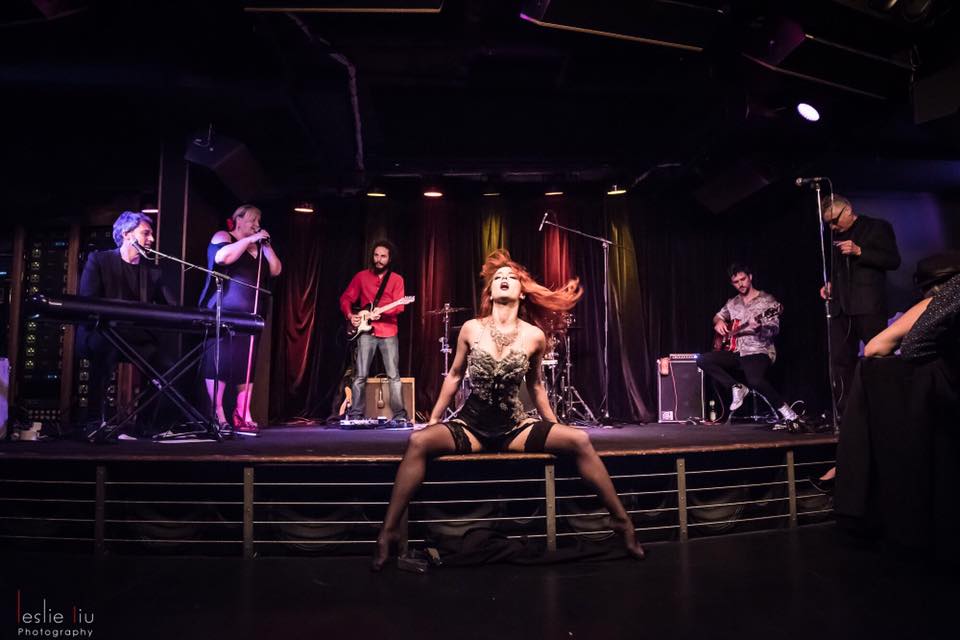 "Such exuberant confidence. A performance both demanding and deserving"
Burlesque Beat – New York
A 'high octane' Burlesque Powerhouse with more titles under her belt than a heavy weight champion, Kelly Ann Doll has been entertaining the nation for well over a decade which has seen her sky rocket her way to successful career , not only the Burlesque Arena but as a producer, mentor and creative director to some of the Nation's leading event companies and clientele.
"She has an insane level of skill, energy and versatility"
RAW Artists Sydney
Kelly Ann Doll is in high demand all around the country and performs regularly with her partner in crime The Tasteless Gentleman, even catching the attention of high profile artists such as The Cat Empire ,  Amanda Palmer , Briefs Factory, Carla Lippis & Ali McGregor to name a few. There is no doubt that this 'pocket rocket' has earnt her place at the Burlesque Royal Table and the world cant get enough. Kelly Ann Doll is based in Sydney , but regularly travels around the country so catch her if you can! or get in touch to book her for your next event
If you need event management of any size , visit Red Right Hand Entertainment and ask about their entertainment packages.
"Captivating flame-haired burlesque dynamo!"
Adelaide Now